For targeted muscle aches and pains, arthritis sufferers, and anyone looking for topical relief. Our unique cream combines Delta 8, CBD, Arnica, and Magnesium Nano in a powerful but soothing quartet to help you get through the day.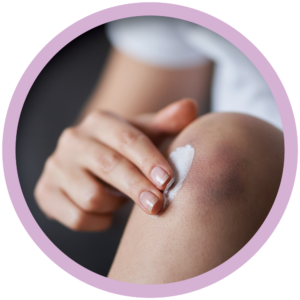 Targeted relief just where you want it
Rub-a-dub dub in a tube or a tub
There are other arnica creams and magnesium creams as well as CBD and even delta 8 creams. But no one combines all four for powerful relief like Delta 8 Oils. We even add a splash of menthol for fun.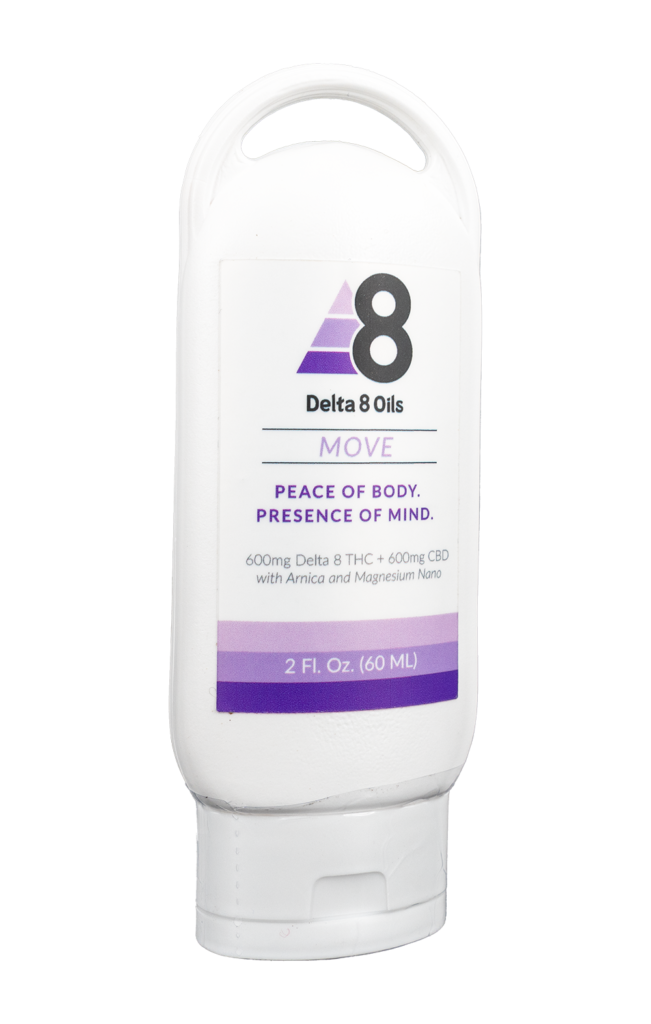 600 mg d8 THC + 600 mg CBD
MOVE is available in multiple sizes to suit your needs. Our 2 oz. flip top tube is a great solution for those on the go. Complete with Arnica, Magnesium, CBD, Delta 8 THC, and a kiss of menthol, this cream is the ideal blend of natural ingredients turbo-charged with delta 8 THC.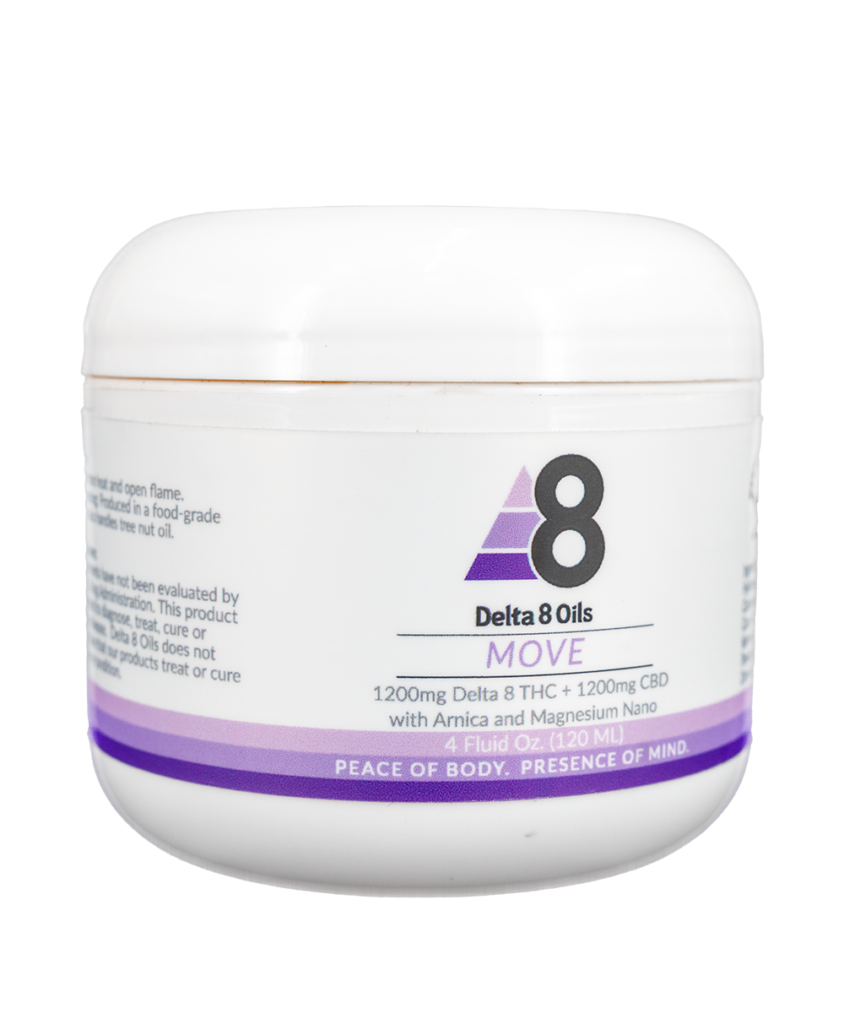 1200 mg d8 THC + 1200 mg CBD
The MOVE tub is perfect for those seeking regular treatment. Users have found that MOVE has provided relief for muscle and join aches alike, making it ideal for those with arthritis or those seeking relief after a hard day of work or a rigorous workout.
Each blend is held to the highest testing standard, ensuring a safe and consistent experience every time.
As a former professional football player, I was resigned to a life of aches and pains. A friend gave this cream to me to try and for the first time in decades my wife says I'm walking like a normal person. They should have called it "Miracle."
C.G.
Overland Park, Kansas
I've been a big fan of the Delta 8 Oils Calm tincture from the beginning as it was the first product to ever give me relief from my rheumatoid arthritis. But with this new Move cream as well, the results are amazing. I don't want to imagine life without it.
Jessica S.
Phoenix, Arizona