For CBD users looking for a stronger, full-spectrum experience. Generous amounts of our 99.9% pure CBD enhanced with delta 8 THC for maximum all-day comfort of your mind and body.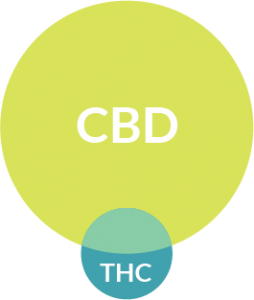 Feel better with just a little oomph
Sometimes a little goes a long way.
Welcome to pure relaxation. The Calm line is built different – with copious amounts of CBD enhanced in a surprisingly palpable way, the Calm line will relax your body and your mind with most users not experiencing much, if any, psychoactivity. This is why we often recommend Calm as the most effective option to start with for new users. Look to Calm products for extreme anti-anxiety and a boost to your day.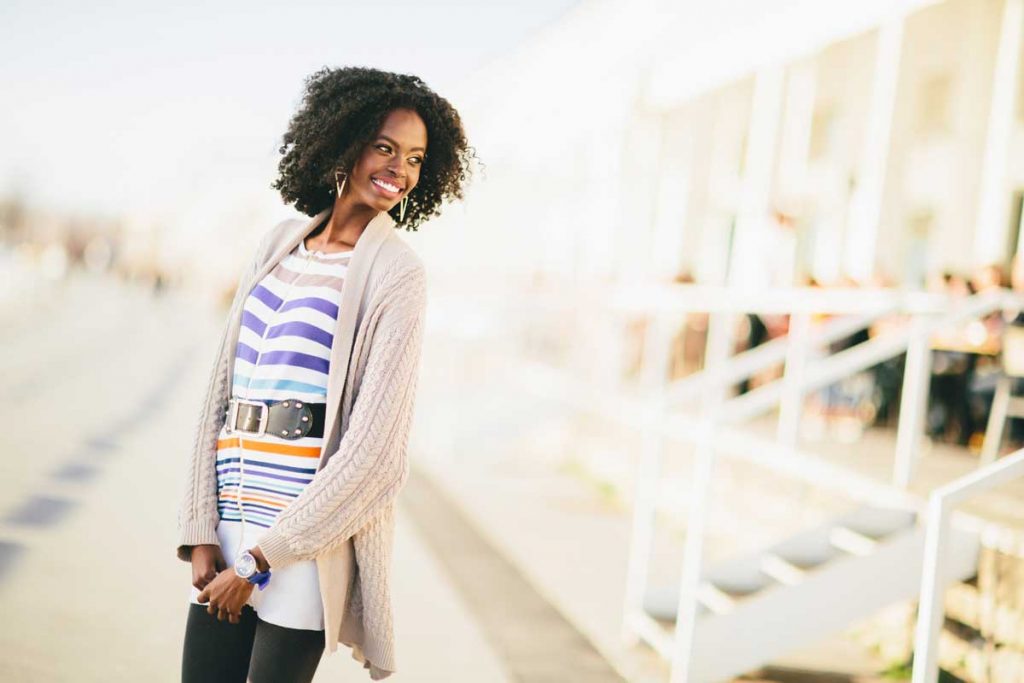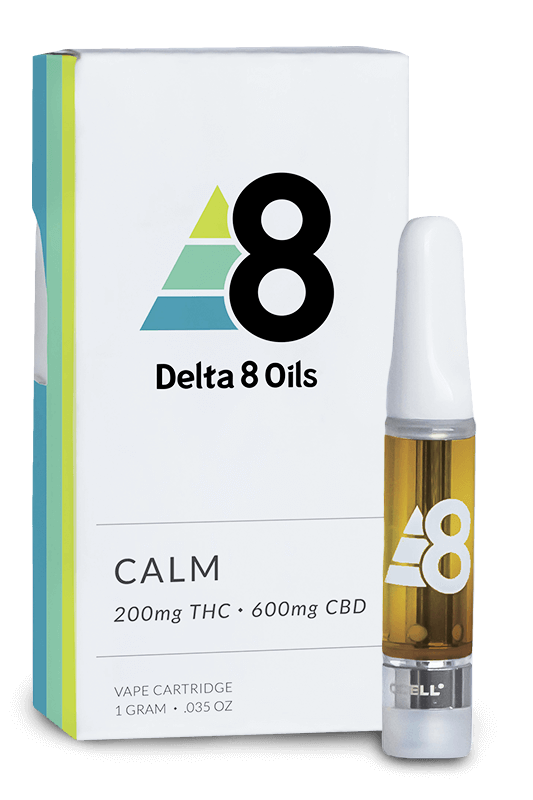 1g (200mg d8 THC, 600mg CBD)
.5g (100mg d8 THC, 300 mg CBD)
The Calm Vape line is delivered in a 1:3 ratio allowing the CBD benefits to shine. With enough delta 8 THC to enhance this broad spectrum cartridge, the Calm Vape Carts provide minor euphoria with very strong waves of relaxation to your CB2 receptors.
Available in Citrus, GSC, & Unflavored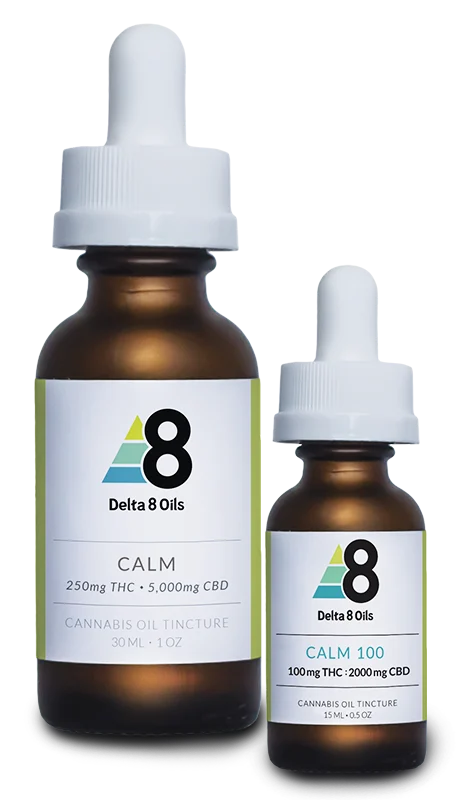 30 ml (250mg d8 THC, 5000 CBD)
With 5,000mg of CBD in this high concentration bottle – you'll be hard pressed to find more bang for your buck. This 1:20 ratio tincture delivers. If you are looking for an effective anti-anxiety, your search is over. This is one of our most versatile products, with many users enjoying this as a morning supplement to boost the day, while others find it an incredible sleep aid.
Calm 100 – 15ml (100mg d8 THC, 2500 CBD)
This low dose fully recreational tincture is the perfect way to get your CBD in throughout the day. You won't believe how effective 2,000 mg of CBD can be when it's working in tandem with 100mg of Delta 8 THC.
Each blend is held to the highest testing standard, ensuring a safe and consistent experience every time. Do not use if pregnant, breastfeeding, operating machinery, or driving. DO NOT exceed 1 gram or 1 ML in a 24 hour period.
I have now had my Green tincture for about 5 days. I'm presently at 2 drops every 5 hours. Might kick it up to 3. This product is amazing. So grateful to be off the opioids. Have you thought about a salve for pain?
M.J.
Flagstaff, Arizona
I wanted help with anxiety and stress, and it works well. But soon, I realized my hand and back pain had subsided, too and I am sleeping better. It does not give me brain fog or hangover side effects. I am 66 and a fan for life now.
A.M.
Phoenix, Arizona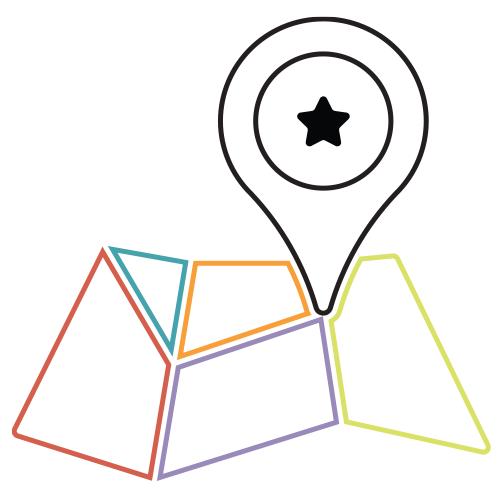 Find our products at a dispensary near you